THE LIONS
The Lions great touring tradition began in 1888. The Lions with a party of 22, led by their captain Robert Seddon (who later died in an accident on the tour) toured Australia and New Zealand. Back then the tour lasted almost 250 days and the touring party had to travel by boat!!! (CLICK HERE TO READ ABOUT THE LIONS HISTORY IN MORE DETAIL)
St. Mary's College RFC history with the Lions began in 1971 with Sean Lynch becoming the first club member selected to tour. Over the years, 12 members have represented the Club, Ireland and their province with the Lions on 13 tours, including one tour captain. We hope this tradition continues for many years to come!!! Our Lions Representatives are Honorary Members of the Club.
CHECK OUT THE LIONS PROFILE ON ST. MARY'S COLLEGE RFC HERE
(BIO'S FROM THE LIONS WEBSITE):
SEAN LYNCH – New Zealand 1971 #491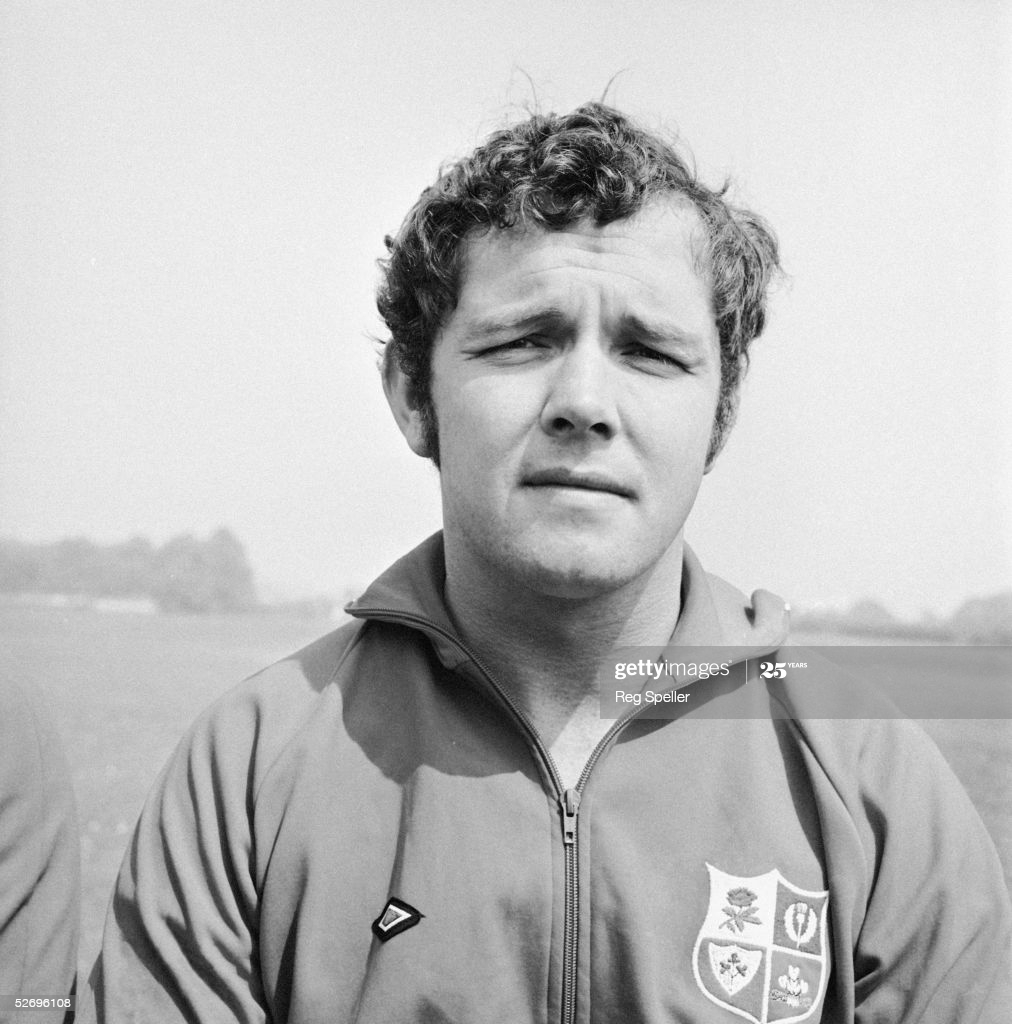 Despite having played Test rugby for less than a year, Irish tight-head prop Sean Lynch was not only given the nod for the 1971 Tour to New Zealand, but also played in all four Tests in the Lions jersey.
A pub landlord, Lynch was not expected to start, but injuries to both Sandy Carmichael and Ray McLoughlin earned him an opening – delivering solid performances in all four Tests and 15 Tour games overall to help the Lions to a famous series victory.
The prop also represented Ireland on 17 occasions, winning the Five Nations on two occasions – the shared title in 1973 and outright 12 months later.
Playing record: 15 starts
14/08/1971 New Zealand
7/08/1971 North Auckland
4/08/1971 Manawatu/Horowhenua
31/07/1971 New Zealand
21/07/1971 Poverty Bay/East Coast
10/07/1971 New Zealand
3/07/1971 Taranaki
30/06/1971 Southland
26/06/1971 New Zealand
22/06/1971 Marlborough/Nelson Bays
16/06/1971 West Coast/Buller
2/06/1971 Maori All Blacks
29/05/1971 Waikato
26/05/1971 Wanganui/King County
12/05/1971 Queensland Reds
JOHNNY MOLONEY – South Africa 1974 #510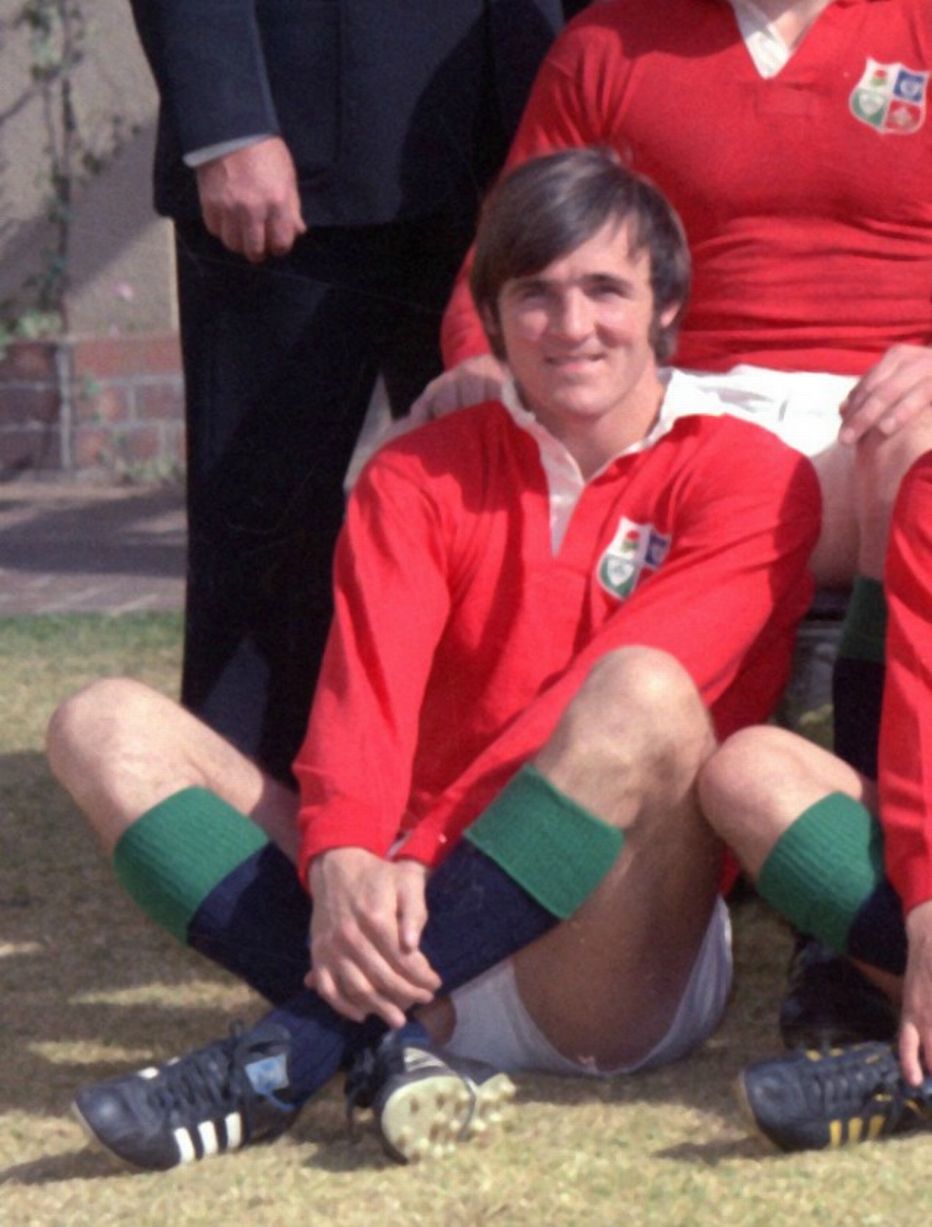 Johnny Moloney was an Irish scrum-half who was part of the 1974 'Invincibles' Tour to South Africa but he was unsuccessful in his attempts to earn a Test appearance.
He scored tries against Western Transvaal, South Western Districts and Griqualand West during his eight starts for the Lions on the Tour.
An Irish international, Moloney made 27 starts for Ireland from his debut against France in 1972 to his final Test appearance against Wales at Lansdowne Road in March 1980 in which time he scored four tries.
Playing record: 8 starts (12 points – 3 tries)
23/07/1974 Eastern Transvaal
3/07/1974 Griqualand West (1 try)
27/06/1974 Quaggas
15/06/1974 Golden Lions
11/06/1974 Western Province Universities
4/06/1974 SAR Federation XV
29/05/1974 South Western Districts (1 try)
15/05/1974 Western Transvaal (1 try)
TOM GRACE – South Africa 1974 #524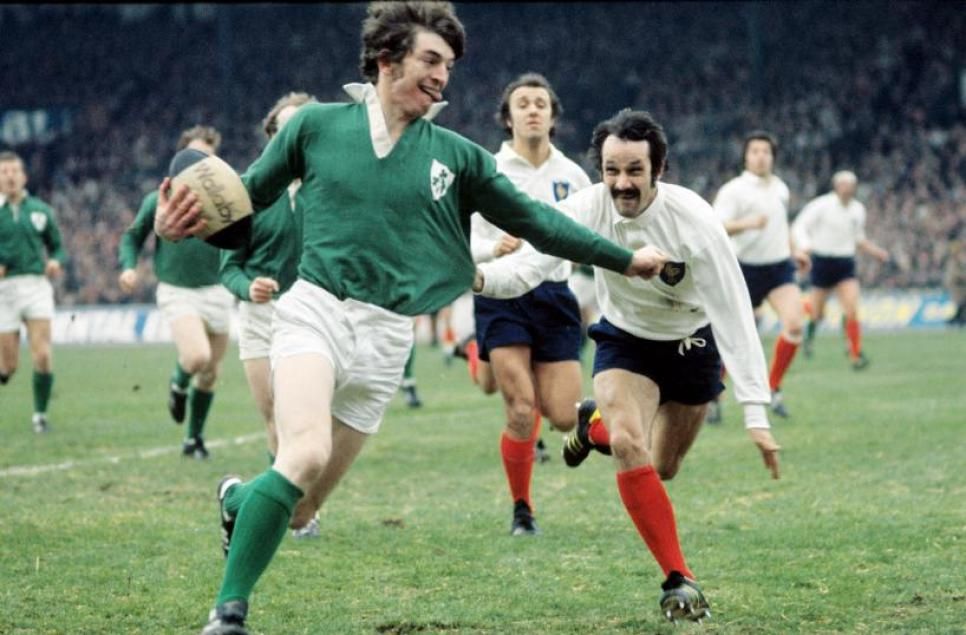 Tom Grace boasts the enviable record of notching more tries than games in the famous Lions jersey, racking up 13 scores in 11 games during the 'Invincibles' 1974 Tour to South Africa.
Having grabbed headlines by scoring the only try in Ireland's 10-10 draw against New Zealand in 1973, Grace was selected as part of the 1974 squad led by Willie John McBride.
Notching seven tries in two matches against Griqualand West and an African XV, Grace also scored a brace in the final provincial match of the Tour against Eastern Transvaal.
Capped 25 times by Ireland, captaining his country on eight occasions, Grace also forged a notable off-field career with PricewaterhouseCoopers.
His relationship with the Lions has continued beyond his playing career, and he has been Chairman of the Lions Board since 2014, when he took over from Gerald Davies.
Playing record: 11 starts (52 points – 13 tries)
23/07/1974 Eastern Transvaal (2 tries)
17/07/1974 Border Bulldogs
9/07/1974 African XV (3 tries)
3/07/1974 Griqualand West (4 tries)
27/06/1974 Quaggas
18/06/1974 Rhodesia (2 tries)
15/06/1974 Golden Lions
11/06/1974 Western Province Universities
4/06/1974 SAR Federation XV
29/05/1974 South Western Districts (1 try)
23/05/1974 Boland (1 try)
TONY WARD – South Africa 1980 #573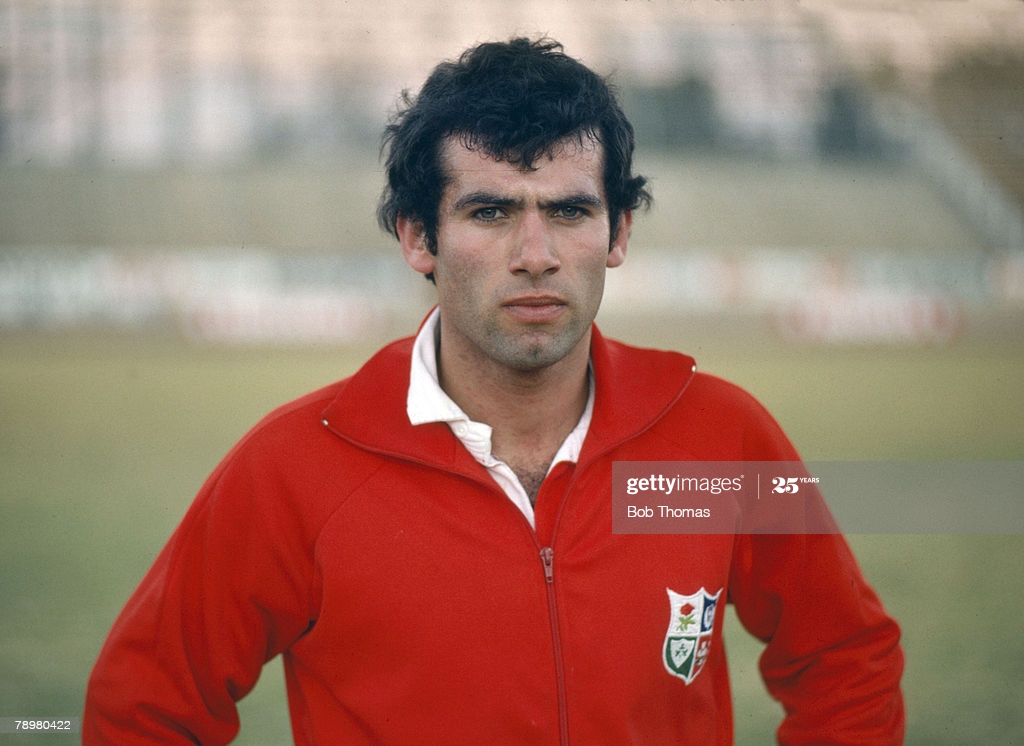 Tony Ward made his international debut for Ireland against Scotland in 1978 and kicked two penalties and a conversion in a 12-9 win on his way to a 38-point haul for the Championship, a record for a debutant.
His impressive performances for Ireland and a European Player of the Year award in 1979 saw him selected for the Lions Tour to South Africa a year later.
In his only Test of the Tour, Ward struck 18 of the Lions' 22 with five successful penalties and a drop goal but ultimately the Springboks' five tries proved too much as the hosts came through as 26-22 winners.
Ward was replaced by Gareth Davies for the second Test, who was in turn replaced by Ollie Campbell for the final two matches in the series.
The Dubliner is also fondly remembered for being part of the Munster side that beat New Zealand in October 1978 but could also turn his hand to football playing for Limerick United in the UEFA Cup against Southampton in 1981.
Playing record: 5 starts (48 points – 1 try, 4 conv, 1 drop goal & 11 pens) –
8/07/1980 Griqualand West (1 conv & 1 pen)
2/07/1980 SA Barbarians (1 try, 2 conv & 3 pens)
18/06/1980 Emerging Springboks
31/05/1980 South Africa (1 drop goal & 5 pens)
27/05/1980 SAR Federation XV (1 conv & 2 pens)
RODNEY O'DONNELL – South Africa 1980 #562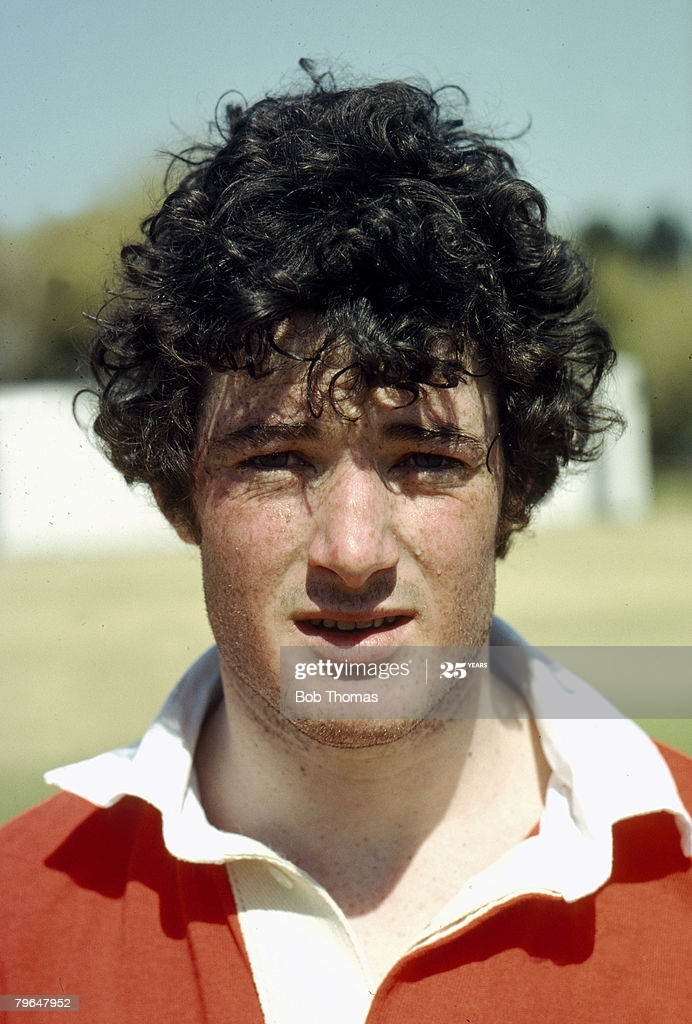 Rodney O'Donnell played his only Test in the first game of the four-match 1980 series against South Africa, a game the Lions narrowly lost by four points.
The young full-back played three Tour games prior to the first Test and scored his only Lions points against an SAR Federation XV with a drop goal.
The Irishman was dropped for injury replacement Andy Irvine for the second Test before suffering an injury himself tackling Danie Gerber during a match against the Young Springboks.
The injury unfortunately ended O'Donnell's career at just 23 years of age and he was unable to add to the five caps he had earned for Ireland having made his debut against Australia in Brisbane the summer before.
Playing record: 6 starts (3 points – 1 drop goal)
18/06/1980 Emerging Springboks
10/06/1980 Eastern Transvaal
31/05/1980 South Africa
27/05/1980 SAR Federation XV (1 drop goal)
17/05/1980 Sharks
14/05/1980 SARA XV
CIARAN FITZGERALD – New Zealand 1983 (CAPTAIN) #579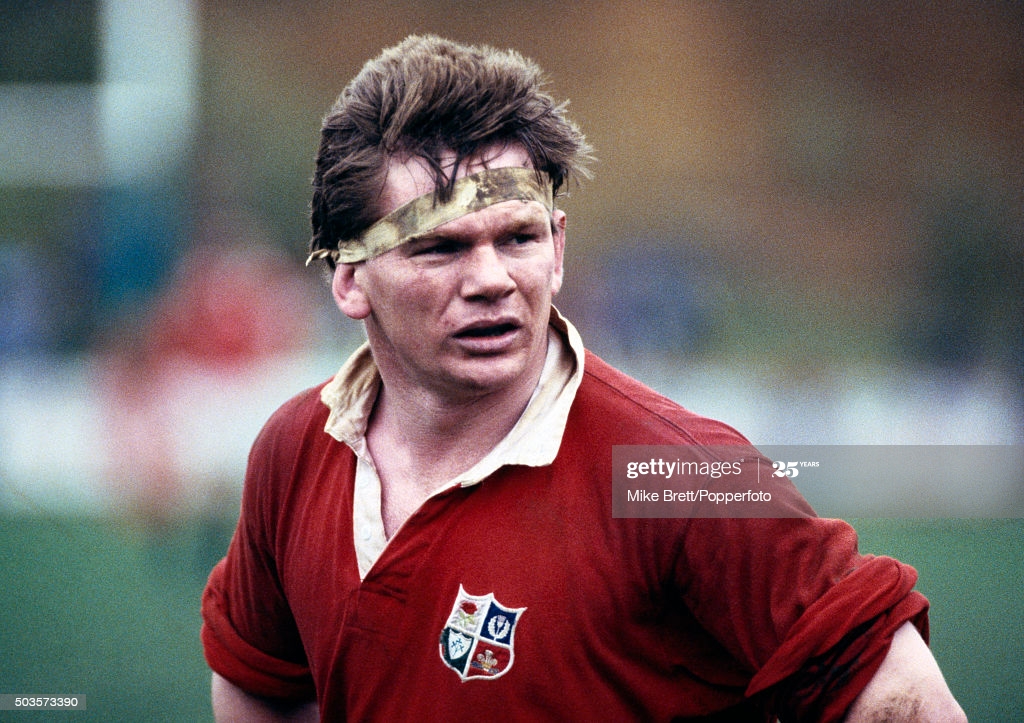 Ciaran Fitzgerald captained the Lions on their 1983 Tour to New Zealand – starting all four Tests against the All Blacks and making 11 appearances in total.
Born in Loughrea, Galway, Fitzgerald was a talented boxer and hurler in his youth before opting to focus on rugby.
Having represented University College Galway and St. Mary's College in Dublin, the hooker captained Ireland to Five Nations glory in 1983 – after skippering them to the Triple Crown the previous year.
Fitzgerald's impressive leadership in those Ireland successes prompted manager Willie John McBride and coach Jim Telfer to hand him the Lions captaincy for the 1983 Tour.
The Lions would ultimately lose the Test series 4-0 to the All Blacks but Fitzgerald went on to skipper Ireland to another Triple Crown in 1985 before winning his final cap against Scotland at Lansdowne Road a year later.
Following his retirement from playing, he served as Ireland head coach between 1990 and 1992 – leading them to the quarter-finals of the 1991 World Cup.
Playing record: 11 starts
16/07/1983 New Zealand
9/07/1983 Counties Manukau
2/07/1983 New Zealand
25/06/1983 North Auckland
18/06/1983 New Zealand
11/06/1983 Southland
4/06/1983 New Zealand
28/05/1983 Manawatu
25/05/1983 Wellington
18/05/1983 Auckland
PAUL DEAN – Australia 1989 #614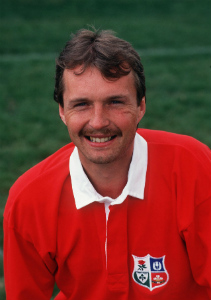 Paul Dean got his taste of Lions action as part of the squad that successfully toured Australia in 1989 – winning the Test series 2-1.
Dean was playing his club rugby at the time for St Mary's College in Dublin and started at fly-half for the opening game of the Tour, an impressive 44-0 triumph over Western Australia.
However, the Irishman injured his knee just 27 minutes into the match and England's Rob Andrew was called up as a replacement within a few days.
Dean, who could also play at centre, had made his Ireland debut against South Africa in 1981 and went on to score four tries and a drop goal during an eight-year international career.
Playing record: 1 start
10/06/1989 Western Australia
VINCENT CUNNINGHAM – New Zealand 1993 #657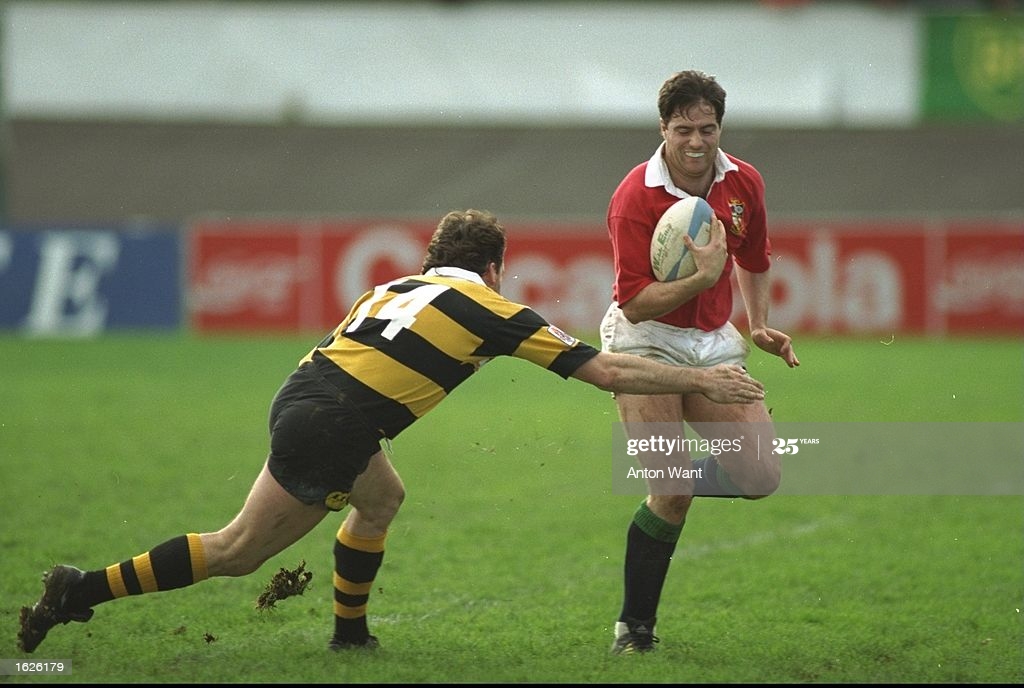 Vinnie Cunningham was an international centre for Ireland, who toured with The British & Irish Lions on the 1993 trip to New Zealand.
Cunningham played in three Tour matches in New Zealand for the Lions, featuring against Taranaki, Hawkes Bay and Waikato.
Perhaps his most famous moment in the red jersey came against Taranaki, where he crossed for two tries in the game.
Cunningham, who played his club rugby for St Mary's College, appeared on 16 occasions for Ireland between 1988 and 1994, scoring three tries during his international career.
The Irish centre played for his country at the 1991 World Cup and also appeared in the 1993 and 1994 Five Nations.
Playing record: 2 starts (10 points – 2 tries)
29/06/1993 Waikato
22/06/1993 Hawkes Bay
16/06/1993 Taranaki (2 tries)
MALCOM O'KELLY – Australia 2001 #699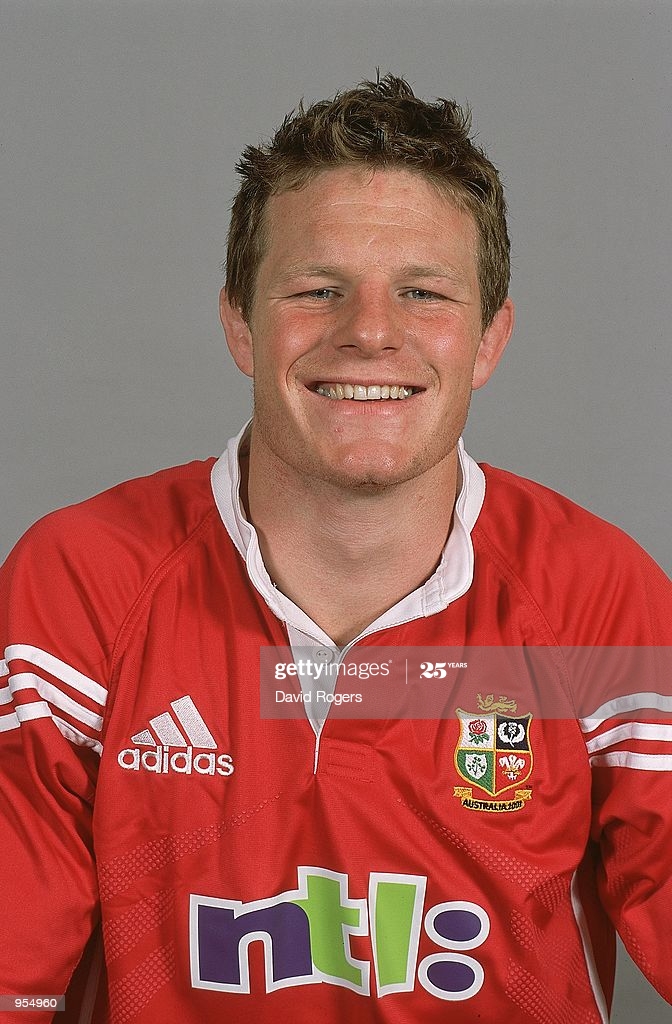 O'Kelly also played with the Lions on their tour to Australia and had been named in the Lions squad for their 2005 tour of New Zealand but aggravated a groin injury in training and was replaced by Simon Shaw. He has five Lions caps.
Playing record:
DENIS A. HICKIE – New Zealand 2005 #722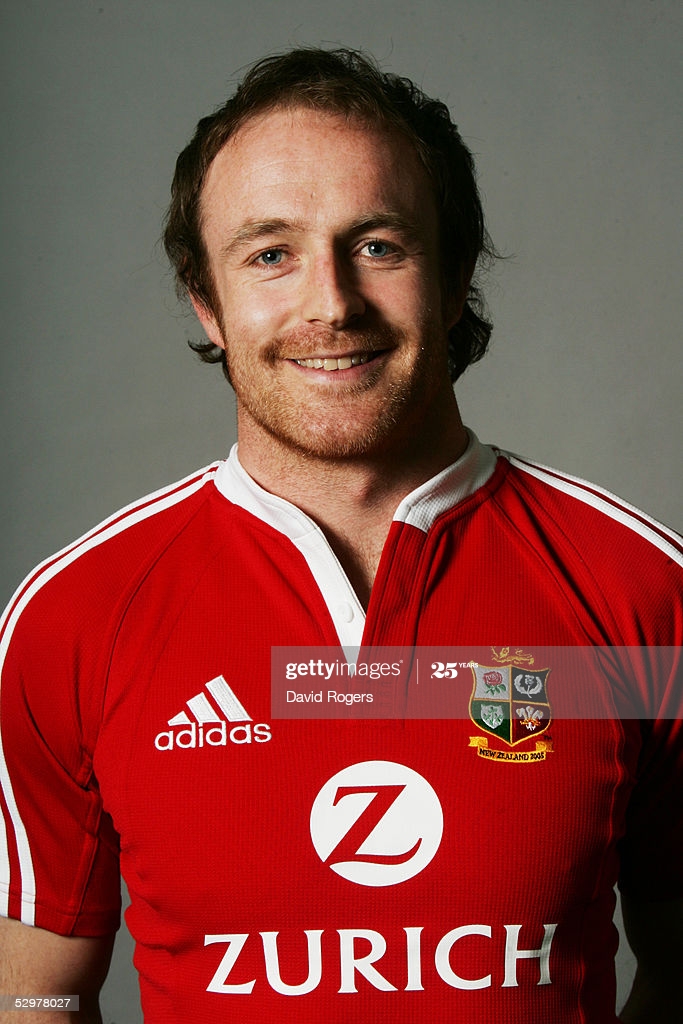 Denis Hickie was awarded with a call up to the Lions Tour of New Zealand after an impressive 2005 Championship with Ireland.
The two-time Triple Crown winner played a big role in all but one of the successful midweek games in 2005, winning against Taranaki, Otago, Southland and Auckland.
Hickie, a former Leinster winger, was one of 12 Irish players out of the 44-man squad and with strong competition for places he was unable to force his way into the Test matches against New Zealand.
He won 62 caps for his country and held the Irish try-scoring record with 29 tries before Brian O'Driscoll broke it in 2008.
Playing record: 5 starts
5/07/2005 Auckland
21/06/2005 Southland
18/06/2005 Otago
8/06/2005 Taranaki
23/05/2005 Argentina
JONATHAN SEXTON – Australia 2013/New Zealand 2017 #791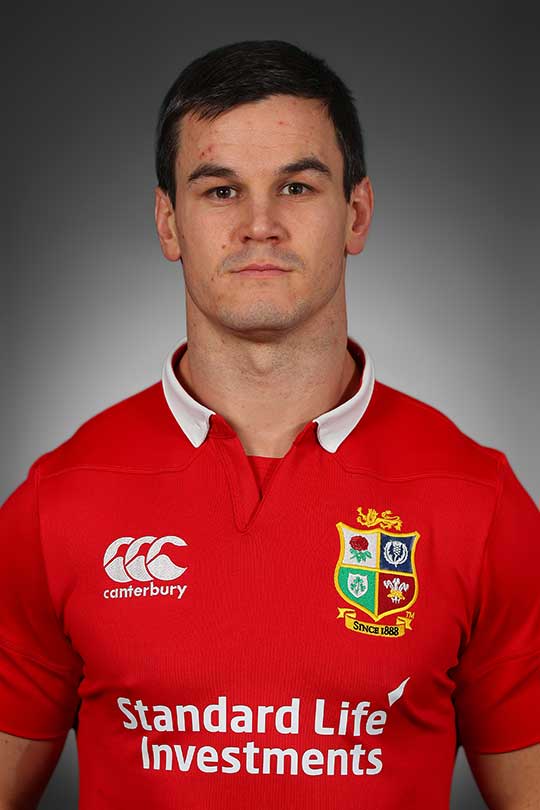 A mainstay of The British & Irish Lions success in 2013, Jonathan Sexton played another pivotal role at fly half in New Zealand four years on.
He came on as a replacement in the first Test against the All Blacks and was selected to start a week later as the Lions levelled the series with an historic 24-21 success in Wellington.
Sexton was instrumental in both second-half tries from Taulupe Faletau and Conor Murray in the Westpac Stadium, as the Lions came from behind to down the All Blacks for the first time in 24 years.
And the Leinster No 10 started against the All Blacks once again in the third Test as the match, and a dramatic series, was drawn at Eden Park.
Sexton was part of a familiar partnership at half-back with compatriot Conor Murray, but also linked up well with England's Owen Farrell in the 10-12 axis during the second and third Tests.
That followed his first Lions Tour in 2013 when he started all three Tests in Australia as Gatland's side claimed a 2-1 series victory.
Sexton had made his debut in the famous red jersey against the Barbarians in an historic clash in Hong Kong, but also warmed up for the Wallabies against Western Force, Queensland Reds, and the NSW Waratahs – twice crossing the whitewash.
He then played every minute of the first two Tests, and Head Coach Warren Gatland only allowed him off the field in the final 17 minutes of the third with the result already beyond doubt.
By that time he had already scored a crucial try just before the hour as the Lions cut loose in the record 41-16 success, but Sexton had been a thorn in Australia's side with his intelligent play creating space and his immaculate kicking pegging the Wallabies back throughout the series.
Playing record: 5 starts & 2 sub (19 points – 3 tries, 2 conv) – Australia 2013
6/07/2013      Australia (start) (1 try)          
29/06/2013        Australia (start)         
22/06/2013        Australia (start) 
15/06/2013        NSW Waratahs (start) (1 try)    
8/06/2013         Queensland Reds (sub)
5/06/2013         Western Force (start) (1 try)       
1/06/2013         Barbarians (sub) (2 conv)      
Playing record: 4 starts & 2 sub (3 points – 1 pen) – New Zealand 2017
8/07/2017      New Zealand (start)           
1/07/2017      New Zealand (start)
24/06/2017    New Zealand (sub)
17/06/2017        Maori All Blacks (start)           
10/06/2017        Crusaders (sub)          
3/06/2017         NZ Provincial Barbarians (start) (1 pen)
JACK MCGRATH – New Zealand 2017 #827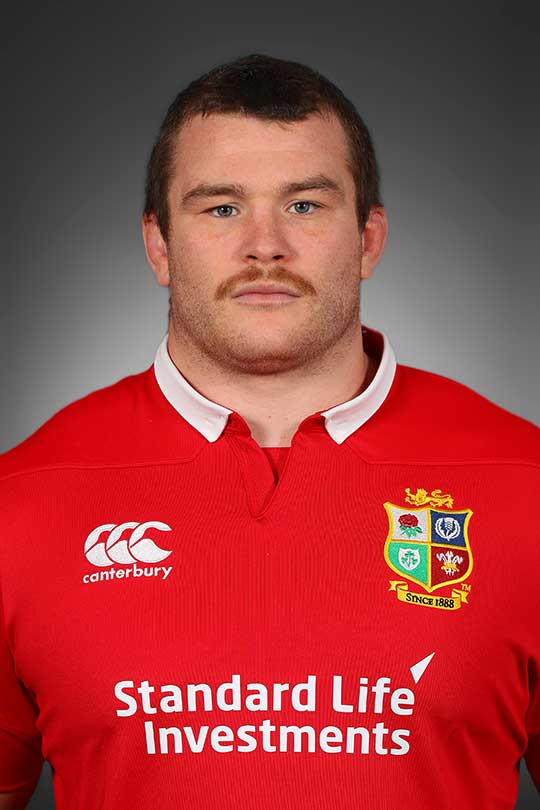 Leinster and Ireland loose-head prop Jack McGrath made his maiden voyage with The British & Irish Lions in 2017 and went on to have a hand in all three Test matches against the All Blacks.
Providing an impact off the bench in each of the Tests, McGrath was a key figure for the Lions, particularly defensively as the tourists drew the series with New Zealand.
When called upon by Warren Gatland, McGrath didn't disappoint, producing six tackles from the bench in the final Test – more than any other replacement.
However it was not just defensively that McGrath made a big impact; the Lions won two key scrums late on in the third Test in Auckland to set up the equalising penalty for Owen Farrell.
By virtue of his role as a replacement player for the Test team, McGrath started just the one game on Tour, but in that clash with the Blues he produced a big scrummaging performance, twice winning penalties against All Blacks tight-head prop Charlie Faumunia.
He then went on to feature off the bench in six further encounters, playing Tour games against the Crusaders, Highlanders and Maori All Blacks before playing his part in the Tests.
In total, the Irishman played 186 minutes on Tour, and produced a fine 35 tackles as well as making 12 carries in his seven matches.
Playing record: 1 start & 6 sub
8/07/2017 New Zealand (sub)
1/07/2017 New Zealand (sub)
24/06/2017 New Zealand (sub)
17/06/2017 Maori All Blacks (sub)
13/06/2017 Highlanders (sub)
10/06/2017 Crusaders (sub)
7/06/2017 Blues (start)