Richard Halpin – 1st XV Captain – A 'Snapshot', by Dr. D O'Brien
Richard Halpin
Captain, St. Mary's College RFC
A Tiny Snapshot.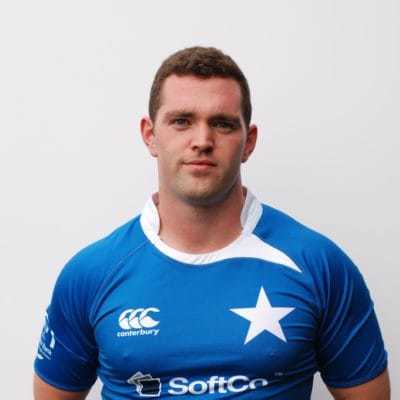 Yes, the Covid restrictions are tough, just getting a lot tougher still. It is a difficult time for all of us. Hard it is to realise that it will get back to near normality over the coming months. However, meantime do what you can to help others, hang in and believe, keep busy and fit.
Do turn your mind to our club captain Richard Halpin. Here is a young man who had his dearest dream realised early this year, when his peers and his club selected him to be the club captain; the highest honour a club player can ever receive. You all realise what it means, and all the hard but exciting jobs that follow. Things such as recruiting new players, mustering his squad, helping coaches, managers and players all have to be done. He should now be into the AIL, with all that means. He should be making more friends with players at all levels; having great evenings with his teammates after games. His family who has intense interest in his rugby career and who we have seen at the matches all over the country since we were fortunate enough to have Richie join St. Mary's College RFC. In other words representing his club in every manner possible. Instead, in this labile state, he has just managed to get in four games since his inauguration and knows not when the next one will be. Is Richie bewailing his bad luck, no he is full of enthusiasm. He has spent his time supporting others and training. So far we have seen enough to appreciate his total immersion in his role and his club. He is a superb player and leader exemplar, ever working, he is at almost every breakdown, effodient, or guarding the flanks with tormenting tackles or ready to launch attacks with avid alacrity. He loves working with Steve, Jamie, Mark and Modser; also Paudge and his team. It is always a joy to meet with Richard, for he is the epitome of a gentleman and a healthy, happy, young man; the perfect choice for Club Captain.
For those of you who do not know Richie or his family, a little bit about him. His mum and dad are at every match, and have been since Richie joined St. Marys in 2016. Richie like his dad, has a wicked sense of humour and his mum is a brilliant photographer, making snap decisions and catching them unaware, to their embarrassment on occasions. Well she specialises in wildlife photography after all! Sister Laura is the creative genius in the family and works in advertising.
Richie was a Blackrock College boy, a star pupil and a rugby player; one of Smythy's Rock-boys. Leaving school in 2010 he did law at Trinity where he played on a high quality team, with other Marys' men, David Fanagan, Nick McCarthy, Jack Dilger and Paddy Lavelle. You can imagine the fun, you could almost hear David's laugh. Having completed his law degree he went to Oxford, where he did a masters in law and finance. During his time there, he had the dream experience of playing in the 2015 Oxford vs Cambridge match in Twickenham. Getting an Oxford Blue is a marvellous and memorable experience. His time in Oxford not only favoured him but us also, for he had a brought, close friend, fellow Blue, and former under-age English international 7, Gus Jones to Marys. Gus was a brilliant player for us and a most agreeable young man.
Richie qualified as a solicitor in 2019 and joined Matheson. He always had an interest in psychology, and has gone back to Trinity to add that to his list if you don't mind!. He is obviously working his way through life by degrees
When asked, what he had being doing during Covid-19, he replied, "When last season was called off a group of us kept the bodies ticking over by following a weekly programme from Marcus O'Driscoll (Modser). I have done a lot of reading and must have walked almost every trail in Dublin now. Pre-season couldn't come soon enough, even just to see and socialise with the lads again. I've taken a couple of staycations in Ireland (Giants causeway, Kerry, Clare) when the restrictions permitted, including a brilliant trip on the west coast with Tommer. I've been brushing up on my golf, which I absolutely love and can't wait for plenty more of it when I am eventually dragged out of rugby".
It is hard to hariolate the rest of the season, but Richie is at the ready, come what may. He deserves the many things that go with captaincy, the club dinner, post-match celebrations and very many more things, but sadly it may not be. However, he has an admirable attitude and stoically takes all adversity as it comes. We are very lucky to have a philosopher as captain this year. The players all remain ready for action and every one of them will tell you how popular their skipper is and that Richie is ever ready to lend a "Halpin hand"
0
0
St. Mary's College RFC Admin
https://stmaryscollegerfc.ie/wp-content/uploads/2023/06/logo.png
St. Mary's College RFC Admin
2020-11-11 16:17:08
2020-11-11 16:17:08
Richard Halpin – 1st XV Captain – A 'Snapshot', by Dr. D O'Brien