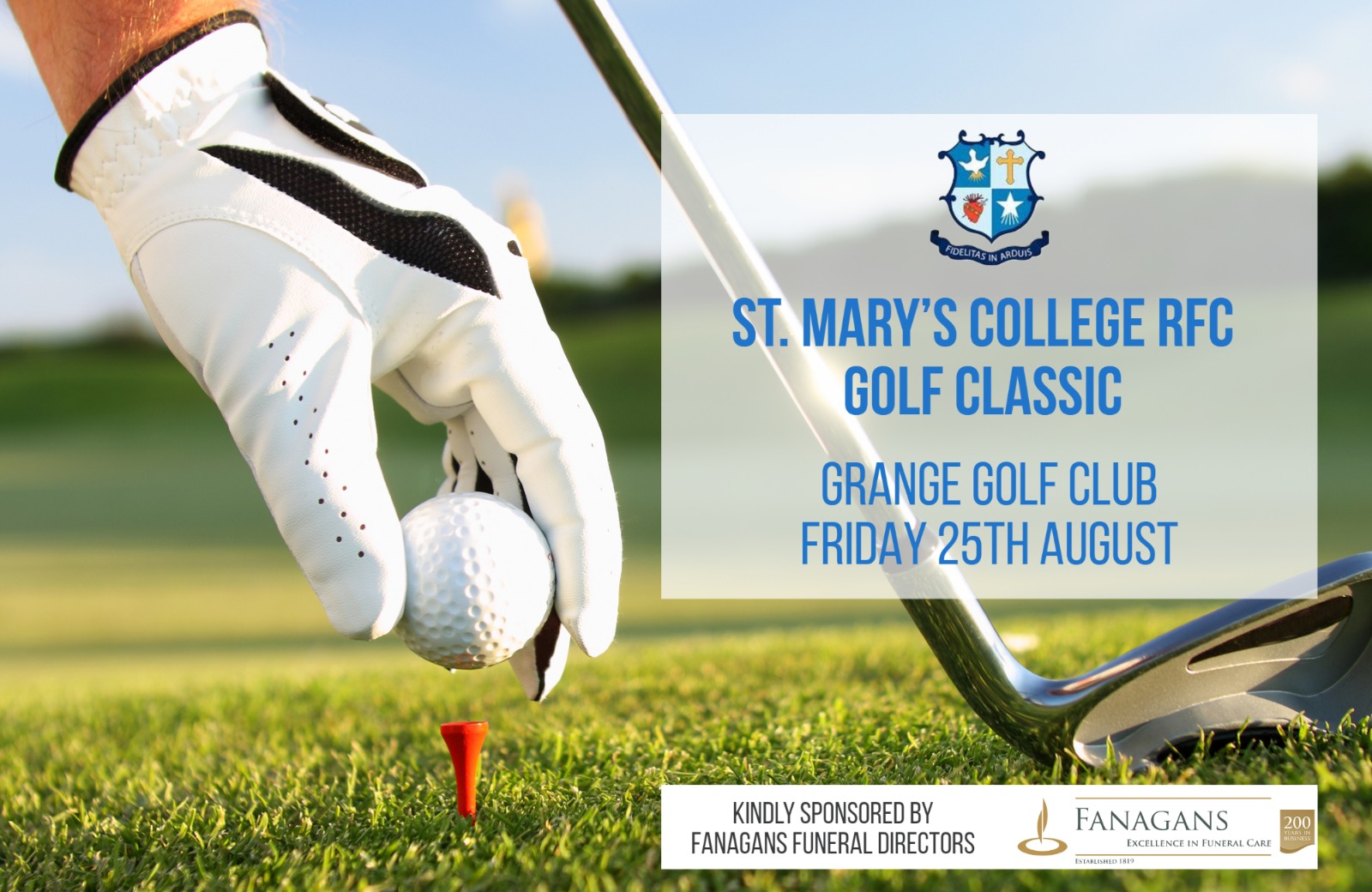 Annual Golf Classic
We are delighted to announce a new venue for the St. Mary's College R.F.C. Golf Classic 2023 as the superb Grange Golf Club, Dublin 16, taking place on Friday 25 August. 
We are very grateful for the support you have provided in the past and would really appreciate if you are able to put in a team again this year. Outline details of the event are provided below.
 *  Morning tee times 10.30 to 12.30 – €450 per 3-man team (€150 per individual)
 *  Afternoon tee times   14.00 to 16.00 – €570 per 3-man team (€190 per individual)
*  Tea / coffee & sandwiches on arrival
* Three ball stableford team event with Prizes – 1st to 5th Places / nearest pin / longest drive
If you wish to put a team could in, you please provide the following information?
Preferred tee times – morning (10.30 to 12.30)  or afternoon (14.00 to 16.00)
Name of Team (in your own name or by individual playing).
Names of other team members if you have them now – Don't worry if you don't, it is just to avoid duplicate bookings.
Looking forward to hearing from you, kind regards and thanks again.

To book please email: John Gilsenan – johnmgilsenan@gmail.com or 087 243 3212; Brian Cooper – bcooper@jasper.ie or 087 225 2978;
P.S.  Should you be unable to take a team for some reason we would be very grateful if you could consider kindly sponsoring a tee or green at €125 each.